Useful Tips to Choose Between Security Screens and Security Grilles
What is the best for your home door, security screens or security grilles? After all, both these versions are additional barriers installed on windows for additional security. However, they are drastically different when it comes to their build, costs, advantages and functionality.
Whether you choose security screens or security grilles, it is an investment that must serve your needs and last for years. For this reason, you need to have a clear idea about the difference between security screens and security grilles and what would be the right choice for your specific needs. So here is a look into security screens vs. security grilles to help you compare the two and make an informed choice.
What are security screens?
Security screens are metal mesh, usually of steel, held in place by a metal frame. Due to the all-metal build, security screens are incredibly durable and are excellent security barriers. It is also easy to clean and highly resistant to damage. If you are keen on keeping out more than just bugs and flies, it is best to choose security screens over insect screens. After all, security screens permitted for use in Australia pass through multiple forced entry simulation tests to ensure guaranteed protection from unwanted strangers.
What are security grilles?
Just as the term suggests, security grilles do not feature mesh-like security screens but come with sturdy metal bars manufactured from materials such as wrought iron, stainless steel or aluminium. You can choose from security grilles in different sizes, designs, colours and shapes. You can get the grilles customised to your specifications with the bars running horizontally, vertically, diagonally or in any pattern of your choice.
Choosing between security screens and security grilles
Now here are a few tips that will help you better understand the security screens vs. security grilles differences.
1. Budget
Determine how much you are willing to spend before beginning your search for security screens or security grilles. This way, you can limit your search to options that fit within your budget and avoid unnecessary expenses. Thanks to the incredible range of screens and grilles available in any price range, you do not have to worry about not finding the right version. Companies offering security doors and screens will be able to help you locate the a suitable version within your stipulated budget range.
2. Functionality
Both security screens and security grilles are uncompromising when it comes to security. So the next aspect you can consider is functionality. Security screens secure your home without affecting natural lighting, ventilation or the outside view. They also keep out flies and insects. Security grilles are more focused on the security aspect, and the dense bars will not keep out insects.
3. Aesthetics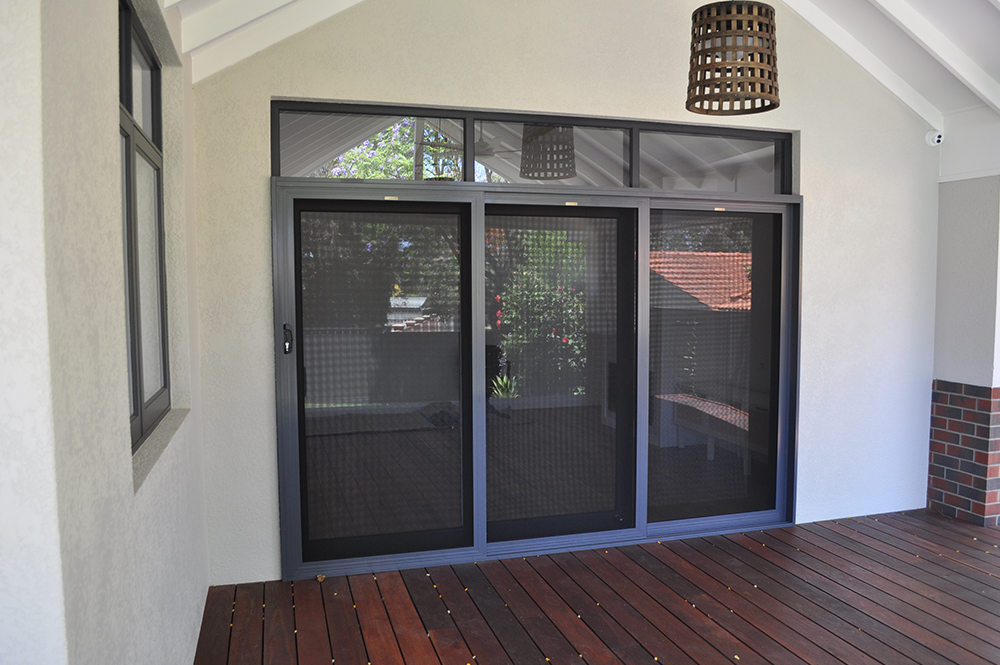 Of course, you cannot afford to ignore aesthetics while choosing security screens or security grilles. Take your unique window or door style and the overall look of your property into consideration while shopping for screens or grilles. You are sure to come across certain styles that enhance the look of your windows. Remember that even the most aesthetic screens or grilles improve the appeal of your property without compromising on the security and safety of your property.
I want Security Screens, but can I have a custom one for my door?
Yes! Our decorative security doors combine the best of both security screens and grilles. While the screen mesh is made from the strongest steel, the grilles on the doors are laser cut for a custom design. Whether you want a beautiful period design or a sleek modern look, EzyFit can do it for you. Not sure whether you need a security screen or grille for your windows and doors? Feel free to contact us today for an obligation-free chat.