Hinged Door vs Sliding Door – Which Should You Choose?
Doors are crucial not only for security but for the structural and layout integrity of a building too. They are the entry points to a home or a room and also a primary security element. The type of door you use will have a direct impact on how secure you'll be at your home. Additionally, doors that match the home décor can also transform the look and feel of a room. All the types of doors fall mainly into either category – hinged doors and sliding doors. So, which should you choose? Both have pros and cons that can make the decision-making process difficult. We have put together a hinged door vs sliding door comparison to help you make the decision.
What are hinged doors?
Hinged doors are more common among the two and have been used longer. A hinged door usually contains a solid panel affixed to a door jamb. It has 2-3 hinges on its vertical edge. Depending on its arrangement, you can make a hinged door swing inwards or outwards – pulling or pushing them to open.
What are sliding doors?
Sliding doors have a fixed panel attached to rollers that slide along a track. The track can be at the top or the bottom of the door but are typically at the top. You can open them either from the left side or the right side. Compared to hinged doors, sliding doors are better for tighter spaces as their panels don't need space to open out. They take less space, glide smoothly and don't interfere with the layout of a room.
Hinged Doors vs Sliding Door
Hinged Doors
The advantages of buying a hinged door include:
Easy installation
A broader selection when it comes to styles and handles
Lower costs as they are more common compared to sliding doors
Easy maintenance
More options for locking systems
Despite these advantages, hinged doors have their disadvantages as well. These include:
They take up more space in your rooms, especially when they're open
More likely to be safety hazards
They look more dated when compared to the modern feel of a sliding door.
Sliding Doors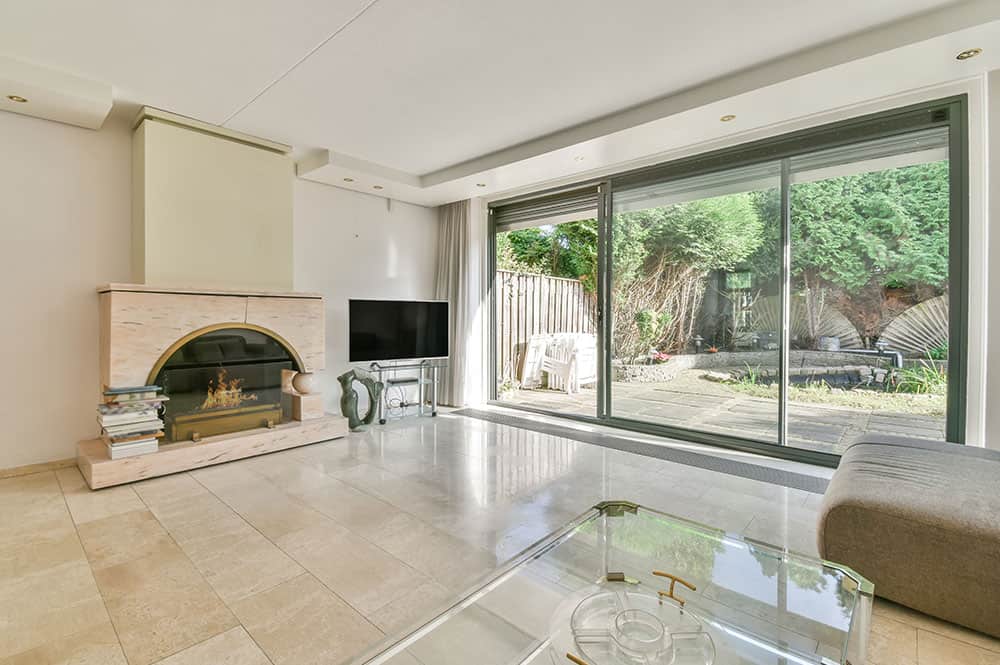 Let's look at the advantages and disadvantages of a sliding door. The benefits of choosing sliding doors for your home include:
They offer a more sleek, "contemporary" look compared to the traditional style of hinged doors
You don't need a handle to use them
You have more customization options, such as adding a sleek mirrored finish
Saves space
The disadvantages of sliding doors are:
Higher costs
Difficult to install, need more maintenance and care
Offer fewer locking options
When it comes to security, hinged doors have more options for locking systems. However, a sliding door can be as secure too, provided it is installed properly and sits well in the groove. In both cases a security door is a must, as it adds an extra layer of safety. The advantage with security doors is you can fit a sliding one for a hinged door and vice versa. Depending on the aesthetics and layout of the room, and the level of safety required, you can have the same type of security door as the main door or mix it up. You may want to take the help of a professional to make the right decision.
Selecting the best door for your home can be a more difficult task than you imagined. You have to think about your budget, the home aesthetics, security options, time and money you can spare for installation and maintenance. We hope this hinged door vs sliding door comparison will help you make the best choices. If you are still unsure, we can help you make the right decision. Once that is done, you may also want to think about adding extra security with hinged or sliding security doors. Contact us to schedule a free measure and quote. Check out our hinged and sliding security doors here.