All You Need to Know about Multi-Purpose Security Screens
Does your home have fly screens? They work quite well to keep insects and other pests from entering homes. However, these screens are quite flimsy and offer minimal resistance to forced entries. They are also not very good at ventilation.
So, is there a way you can enjoy the benefits of screens and ensure the security of your home as well? Yes. Multi-purpose security screens.
Read on to discover all you need to know about multi-purpose security screens and what you should look for while buying and installing one.
What are multi-purpose security screens?
Security screens consist of extra strong, stainless steel mesh attached to a frame and then fitted on frames of windows and doors. The frames may be manufactured from steel or aluminium due to their strength and corrosion-free nature. The mesh is extremely durable and is usually powder-coated to help maintain its look for years.
Easily installable on doors, windows, patio enclosures and fire escape exits, multi-purpose security screens live up to their name by serving numerous purposes. It creates the first line of security for your home, keeps out pests, enables air circulation with your home, offers protection from bushfires and cyclone debris and enhances the look of your doors and windows.
Features of high-grade, multi-purpose security screens
1. Colours
Most security screens from reputed brands are available in a wide range of colours. This includes standard colours as well as customised ones to meet your specific needs. Take it a notch higher by choosing elegant finishes such as wood-look that can enhance the aesthetics of your home.
2. Locking mechanisms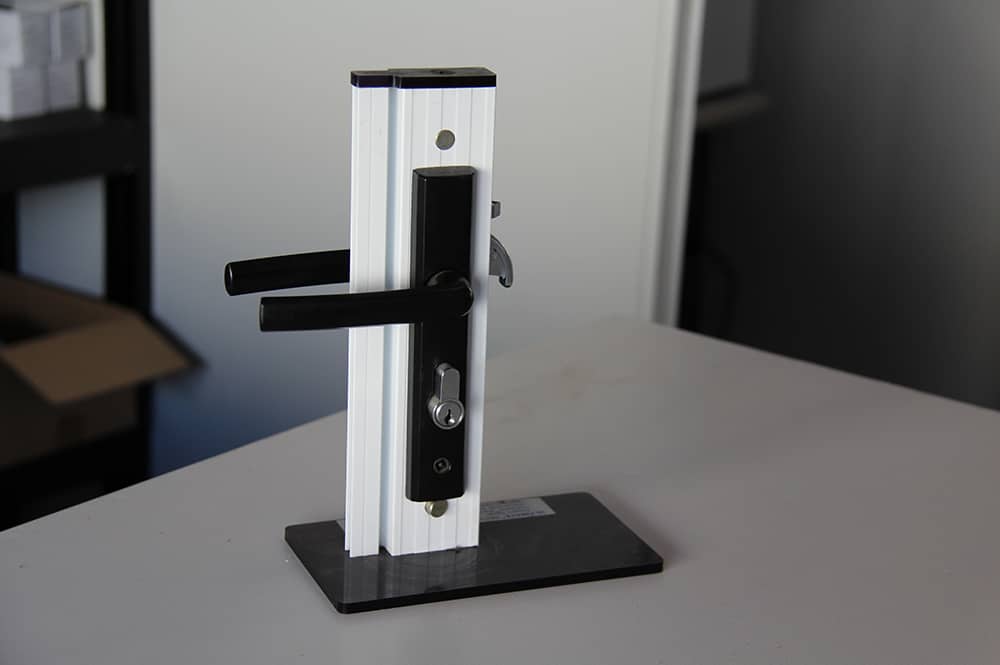 Multi-purpose security screens come with single point or three-point locking system. The single point system features one lock fitted near the door's handle. Anyone can open the door from inside or outside if the door is unlocked.
The three-point locking system features a complex network of three locks located at the door's top, bottom, and middle sections. It offers a higher level of security than the single point system. It cannot be opened or closed from the outside without a key.
3. Long life and low maintenance
If you choose high-grade mesh from renowned companies, your multi-purpose security screens will continue working fine for as long as 10 to 25 years. Maintaining these screens is unbelievably easy. Wipe the mesh with a mix of detergent and warm water once in a while and your screen will look as good as new. However, it is advisable to have your security screens inspected once in a while to ensure that the frames, grooves, and locking mechanisms are all in good condition.
Multi-purpose security screens installation checklist
Here's a checklist of what you should look for in multi-purpose security screens before installing them for your home or office.
The cords of the mesh must be robustly constructed from stainless steel or perforated aluminium.
If security is a priority, get screen doors with a three-point locking system.
The aluminium or stainless-steel frame of the screen must be securely attached to the door.
If you live in a coastal region, go for screens with high corrosion resistance capabilities to prevent rusting and weakening of the mesh.
When you wish to enjoy uninterrupted views of your outside area without compromising on security, choosing 316 stainless steel screens will be a good option.
If you reside in an area prone to bushfires, choose high-grade mesh certified to offer protection from bushfires.
While shopping for security screens, it is important to ensure that it adheres to Australian Standards (AS). Check for AS5041-2008 certification to confirm that the mesh you choose has been tested to withstand dynamic impacts. Invisi-Gard Security Screens are one of the best in Western Australia that meet the highest standards in quality and strength.
To get the maximum benefit out of security screens, ensure that they are installed properly. EzyFit Doors always recommends only the highest quality security doors and security screens. Contact Us for a no-obligation chat.